Hola people of the world!
I am back with a whole new dress and in the interests of keeping it all in the open I used a remote to take my pictures so don't blame Cal for the drop in quality...unless you like them more at which point, you're welcome!
Anyways I made this dress for Easter and I've worn it a couple of times since and only just got around to taking pictures.
I used New Look 6184 which I got free with Sew Home and Style magazine.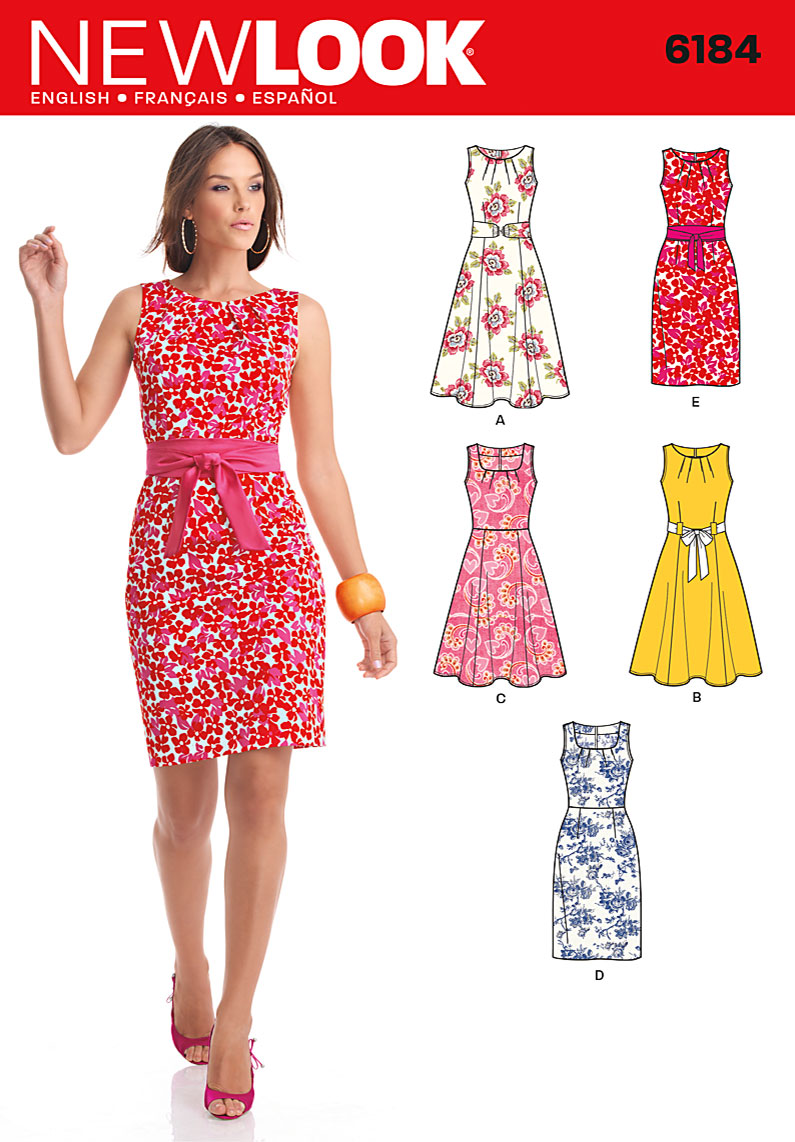 I chose the bodice from view C and then added a drndl skirt as I didn't have enough fabric for the skirt pattern and I didn't want a form fitting skirt. How many times did I say skirt in that sentence, wow.
The bodice is designed with pleats so I didn't need to do a FBA though I am apparently tiny of back and had to take maybe three or more inches off the back at the top so it didn't gape. I think the back was designed with Quasimodo in mind.
I bought the fabric on ebay, I wanted cherry blossom print fabric and it was only after I bought it that I realised it was curtain fabric. I did a quick Google and found it was 100% linen. After that no fucks were given.
I bought the fabric the day Sir Terry Pratchett died, he's been my hero for a long time, my entire adult life and most of my teens. I knew that being ill he would die eventually but I wasn't prepared when he did, I'm not ashamed to admit I cried. Then I bought this fabric and the Discworld dress was born.
I shortened the bodice and could have done with shortening it a tad more, the belt sits at my natural waist which is slightly above where the bodice and skirt meet.
The linen wrinkles horrendously but that's what linen does so I'm not too fussed at how awkward it is. It feels comfortable to wear and I've worn it in warm weather and felt comfortable, a win win situation in my eyes.
I didn't bother pattern matching but for a most part it looks pretty good. I like a slightly looser bodice and the wrinkles on the left hand side are because I'm stood with my hip jutting out, I never could stand up straight.
Instead of attaching a facing I cut corners and used bias tape instead. It worked well and I have no regrets, linen frays a lot. A LOT. So anything that cut back on fraying linen was a good idea. The pattern called for bias tape around the arm holes.
Instructions wise they were really clear and easy to follow, there really wasn't anything in this pattern that was difficult. I would definitely recommend it if you're looking for a nice summer dress pattern and don't want to do an FBA, obviously because of my bodacious ladies I can't comment on how it would fit someone less ample of bosom. I just assume you'd have to size down.
Cal wasn't around to judge so I went full on Vogue. I regret nothing. I also look like a twat doing it but hey ho that's the way the cookie crumbles.
I'm going to leave you with stereotypical Japanese pose. Kawaii desu! (the u is silent, spoken like a true nerd).
Now I'm going to go read the first Terry Pratchett book I ever read, Pyramids.
xoxo
Pam